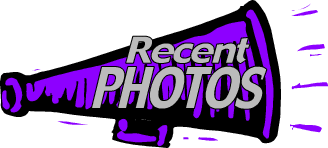 We haven't really determined what "recent" is. Probably stuff from the past 4-5 yrs. For the really Old stuff, go to the "Old Photos" link or the Alumni Archive.
American Open National Championships - Tamp Convention Center - Florida March 2005
| Nationals 2004 | New Place - Copp's |
| Charity Night At Rockys Harley-Davidson |
At the Toronto Raptors Game Nov. 2004 | Dolls |
| "Larger Than Life" POSTER (Big) | "Larger Than Life" POSTER (Smaller...but not much smaller, cuz that would be wimpy) |
A bunch of HOMECOMING 2004 shots. The good ones were taken by Chris's brother. Thanks. More to come once I get them cropped and lightened.
| L and C | Popping down | Sideline Pyramid | Chris - breath... | Sideline Kid |
Team Shots from NCA Camp Louisville August 2004 - | Practice @ Gym Tyme | Waterfront 1 | Waterfront 2 | Waterfront Sits | Waterfront Libs | Random Trailer | Facing Away | Turn Around | Turn Left | Waterfront Pyramid | Beeks | Waterfront Fountain |
January 2004 @ Toronto Raptors Game (Air Canada Centre) - Half time performance | Scoreboard | Pre Floor 1 | Pre Floor 2 | Pre Floor 3 | Beeks | Jersey | 2-2-1 | 3-2-1 | Beeks Fly | BT Anna | BT Lovell | BT Nathan | BT Weaver | Cupees | Paper Dolls | Opening BT's | From The Gondola | Tucks |
NATIONALS 2003 | Team Shot | Jim and Stacey (Stunt Comp Champs) | Chen Scorpion | Double Fly over | Trophy Boys | Stangs Out | Team Shot at End | Cupees | Big Pyramid | Scorps (Side View) | ...more to come
| Week by week photo collection of the 2003 football season |
August 2003 Team at U of L NCA Camp (Paper Dolls)
August 2003 Team at U of L NCA Camp (Cupees)
August 2003 Team at U of L NCA Camp (Team shot on the steps)
Tucking on the Beach in Daytona '03
The Trampoline in Daytona '03
Official Team shot at NCA Nationals - Daytona, April 2003
2003 Grads @ Daytona (Prelims)
Annual Daytona Bikini Shot 2003
Team shot at Northeast Regional in Albany '03
Opening stretches at OCF University Comp. York U Feb. 2003
A Really nice team shot on the beach in Daytona - Spring 2002
NATIONALS PICS 2002
Inverted Helicopter (Nationals Version)

Another Helicopter Pic (UNCC 2002)

Mississauga News pic of Nicole/Scorp @ Nationals 02

3 Basket Tosses (pre-X out)

Weaver Layout Front (UNCC 2002)

Double Cupees (UNCC 2002)

Cupees (Big Gulps eh)

Stretches (UNCC 2002)

2-High Stretch Pyramid (UNCC 2002)

Post Roll Up Mombo (read my Shirt - UNCC 2002)

Western Women (post event pose)

A Bunch of Pics from Adam's Dad: | Start of Routine | Stretches | Scorpions | Cupees | Roll Up pyramid | Double Two High Stretch | Double Cupee 1 | Double Cupees | Varsity End of Routine | X Doubles | X Scorpions | X Paper Dolls | X Dance |

"X" Paper Dolls (UNCC 2002) | "X" Stretches | "X" Emily | "X" Dolls | "X" Dance | "X" Dance 2 | "X" Final Pyramid |
Homecoming Parade Libs (2002)
Gazette Helicopter (HC 2002)
LINK to 2002 NCA Nationals Photo File
UWO @ NCA Nationals Daytona 02 - Great shot of the Helicopter Toss
UWO Paper Dolls with OUA B-Ball Champs '02 (128k)
UWO Scorpion '02 (32k)
UWO Scale '02 (48k)
UWO Post Game Cupee Line '02 (88k)
UWO Stretch '02 (40k)
LINK to 2001 NCA Nationals Photo File
UWO 2 hi Lib @ Game '01 (44k)